TSgt. Jeremy Pye
Army Special Operations
Technical Sergeant Jeremy Pye deployed in support of Army Special Operations Forces to Kandahar, Afghanistan. During his 6 month deployment, he conducted 61 combat missions, 23 on-foot dismounted. He disabled 18 Improvised Explosive Devices (IEDs) as the Explosive Ordinance Disposal (EOD) team leader. He assisted in detained handling, enrolling 23 in the FBI system and employed 5 clandestine counter-insurgency programs helping to upset terrorist networks.
He was placed in imminent danger when an estimated 12-14 Taliban fighters engaged their unit from multiple elevated fighting positions within lethal range. TSgt Pye's unit was fired upon by PKM and AK-47 machine guns with bullets impacting within 5 feet of dismounted patrol and impacting their vehicles to include Sergeant Pye's position.
He was exposed to over 25 near missiles of lethal enemy fire. Sergeant Pye identified the source of the enemy from his vehicle gunner position and exposed himself by exiting the vehicle to assist and launch 4 rounds from the hand held mortar on the enemy positions. During the course of fire, the mortar system became inoperable.
Sergeat Pye immediately retrieved a shoulder launcher from his vehicle and fired 54 separate rounds enabling friendly forces to maneuver on the enemy and simultaneously deny enemy insurgents any further advancement towards his unit and their Afghan partners. His actions are selfless and courageous.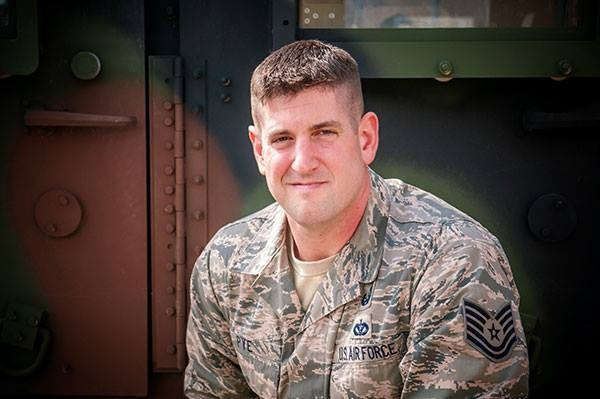 Sign up and receive important
Heroes Day news and updates.