Together, they truly live the rescue motto, "These Things I Do, So That Others May Live!"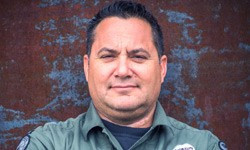 Having witnessed the entire sequence of events from beginning to end, there is no doubt the suspect would have died in the inferno.
They are true guardians of the community and the Tucson Police Department is proud and honored to have them serve with us.
Nominate A Heroes Day Hero
Know a first responder who has performed a specific heroic action beyond the call of duty? Click this link to access the 2020 Heroes Day nomination form.
Sign up and receive important
Heroes Day news and updates.