Deputy Adrian Gallo and Deputy Joe Serrano
On May 16th, 2015, the Pima County Sheriff's Department received a call reporting a collision at the intersection of North Bopp Road and West Camino Verde. Two vehicles had collided head-on and were on fire. Deputy Adrian Gallo arrived on the scene and directed bystanders on how to help remove one of the victims who was still trapped inside his car, while he went to assist the other vehicle where an elderly female was trapped inside. He was able to cut her seatbelt, but due to the damage attained from the crash, he was not able to open the driver-side door. He attempted to pull her out from the passenger side, but this did not work either.
After these attempts, Deputy Joe Serrano arrived on the scene. His patrol vehicle was equipped with a winch, which they were able to use to pry open the driver's door. The 69-year old woman was removed from her vehicle and transported to the hospital with life-threatening injuries where she stayed in critical condition. Deputy Gallo, who had suffered smoke inhalation, was also transported to a local hospital for treatment.
With the quick thinking and use of the tools on hand, these deputies were able to perform some heroic actions. With no regards to their own safety, they put the safety of others first and in the end were able to save this woman's life.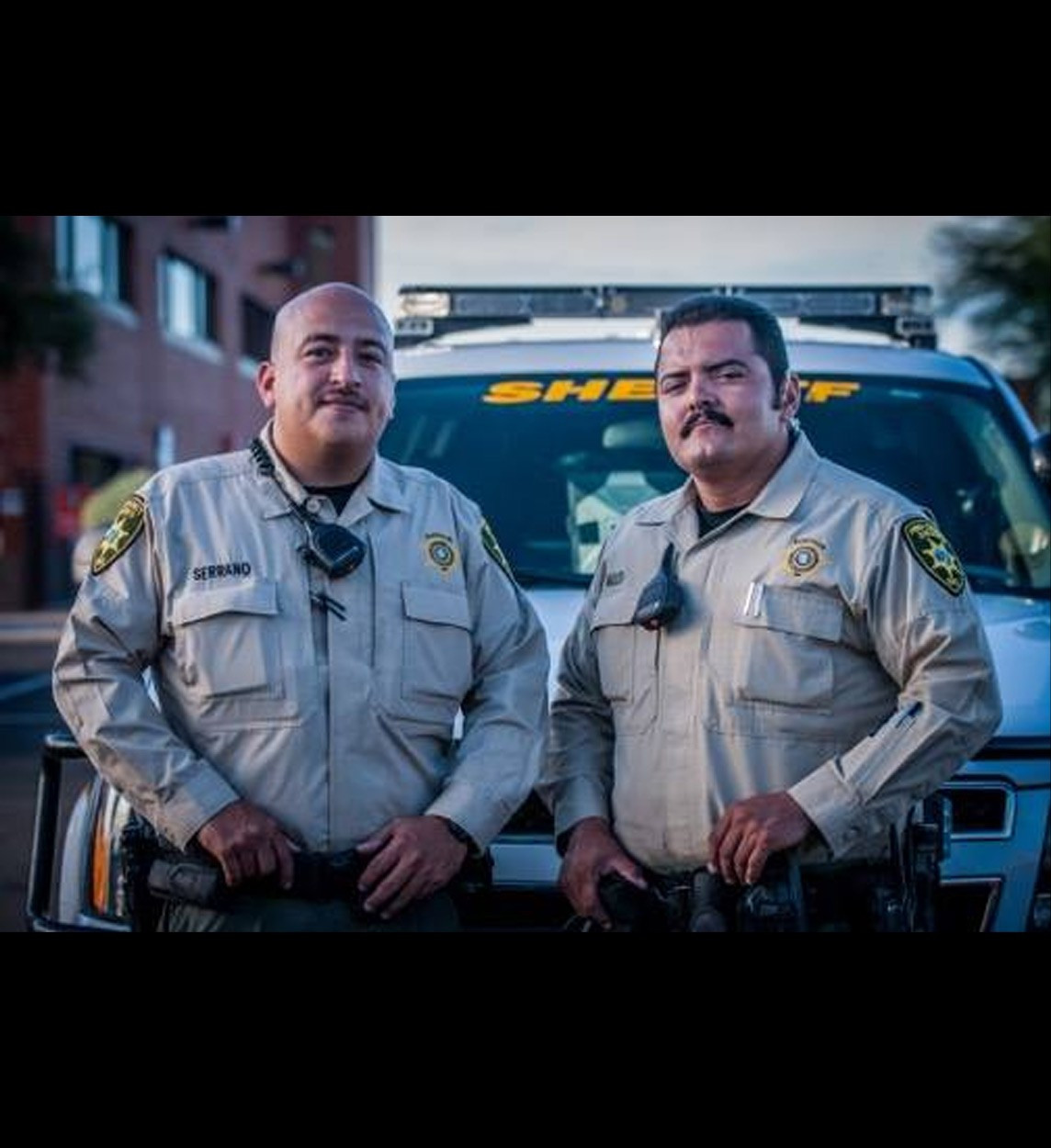 Sign up and receive important
Heroes Day news and updates.