Officer Robert "Bobby" Kelly and wife, Registered Nurse Stephanie
On February 20th, 2015, off-duty Officer Robert "Bobby" Kelly and his wife, Stephanie Kelly, who is a registered nurse and has worked in emergency departments in Tucson, were driving down Houghton Road towards the I-10 on ramp when they noticed an SUV stopped in the middle of the Interstate. The vehicle had looked as it had been in a rollover accident due to the damage on the roof of the vehicle.
As they approached the scene, Officer Kelly noticed smoke coming from the vehicle and proceeded to turn the vehicle off. When he walked to the other side of the vehicle, he noticed three bodies lying in the roadway. One of the bodies had suffered obvious fatal injuries, while the other two bodies were attended to by his wife and others who had stopped to help.
Officer Kelly noticed another passenger in the front passenger seat who was alert and conscious, but had suffered a wound in his left arm that was bleeding heavily. He tried to wrap his belt around the victim's arm, but this was ineffective and the heavy bleeding continued.
Officer Kelly found metal tubing in the wreckage and was able to use this along with the belt to help slow the bleeding until other medical personnel could arrive. His wife Stephanie attended to the female on the side of the road by trying to open up her trachea and maintain her airway. The female unfortunately was unresponsive to these treatments.
Officer Kelly and his wife are true heroes, and due to their quick reactions to this incident they were able to provide these victims with their best chance of survival, given that there were no first responders on the scene.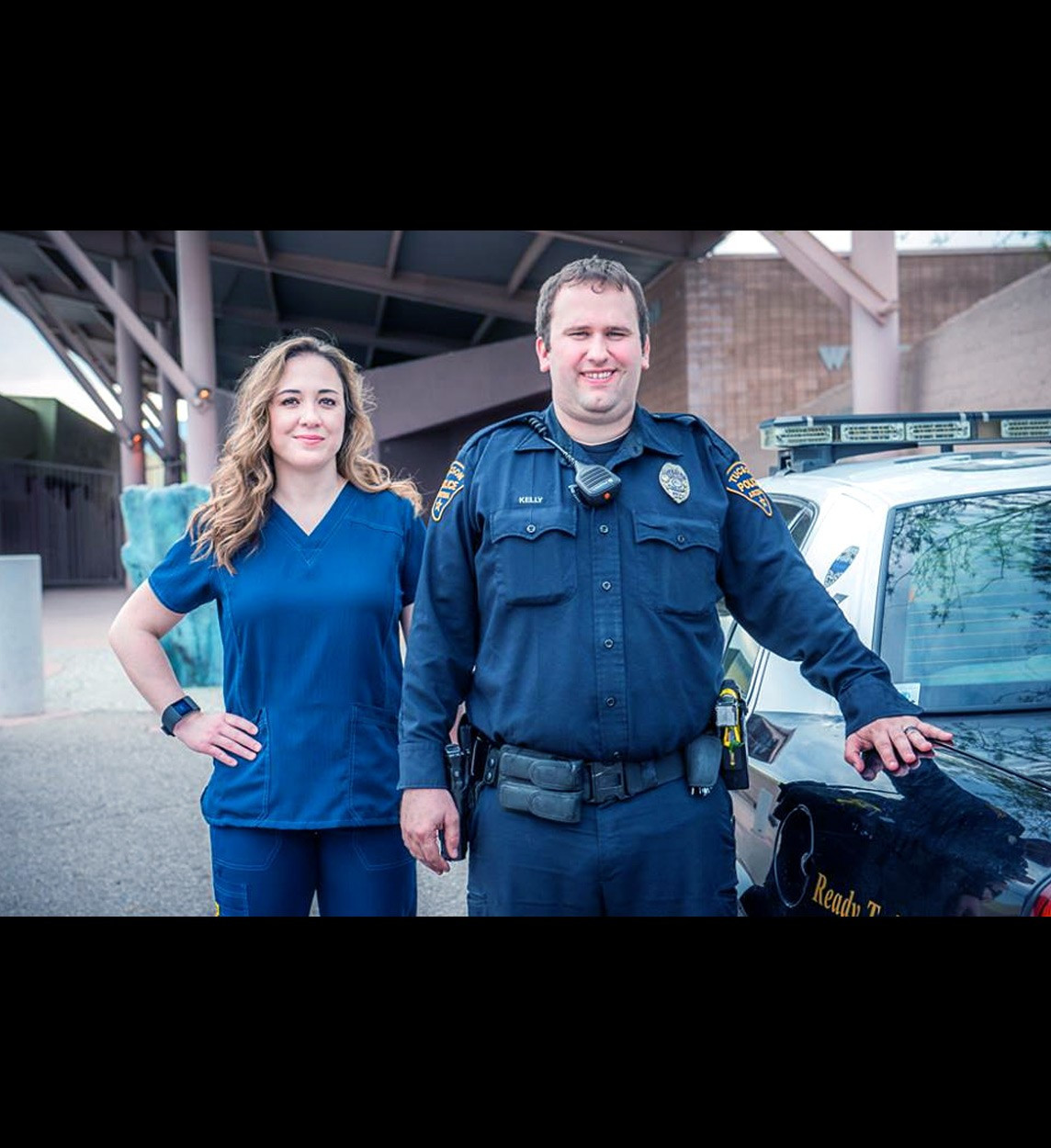 Sign up and receive important
Heroes Day news and updates.