While stationed in Afghanistan, SSgt Aaron Escalante was called by the Afghan National Army to investigate a compound known to house top Taliban commanders. Without hesitation, he and his Military Working Dog, Mushe, entered the deadly site together.
After a thorough assessment, Escalante was able detect not only the location of hidden explosives but also an intricate web of terrorist activities supported by an arsenal of rockets, grenades and AK-47s.
After removing the dangerous materials, the compound was secured and suspended of all terrorist operations. Escalante's heroism and valor proves he is an asset to our military.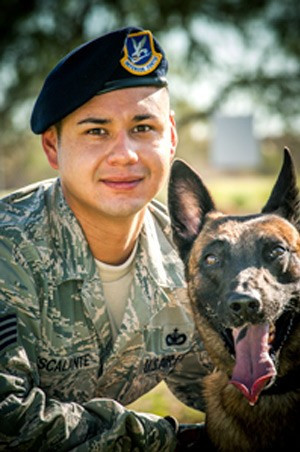 Sign up and receive important
Heroes Day news and updates.