U.S. Customers and Border Patrol Agent Michael Shick
Casa Grande Border Patrol
On April 13, Agent Shick initiated a suspicious vehicle stop on Route 15 in Southern Arizona. The driver attempted to evade arrest then veered off the road and hit a fence; the occupants began to flee when Schick observed the car had caught fire. He tried to extinguish the fire and called for help from Tohono O'odham Fire Dept. One of the individuals who had fled came back to tell Schick there were two people in the trunk of the burning car.
The flames were a foot tall and Schick approached the vehicle to find the trunk release. When he opened the trunk, 3 people were found inside the burning vehicle and were pulled to safety. Immediately afterwards, the gas tank exploded. Fortunately no one sustained significant injuries which no doubt would have resulted without the quick action of Agent Schick. The driver of the vehicle was later apprehended for alien smuggling.
"Without hesitation, Shick made his decision and put himself at considerable risk in order to save the lives of others."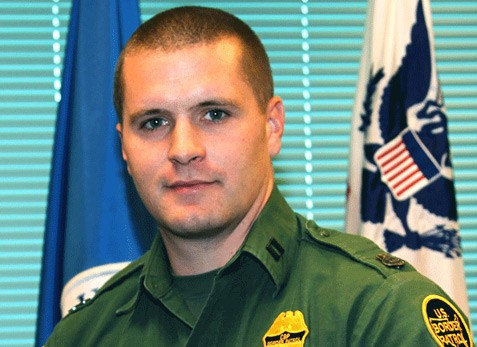 Sign up and receive important
Heroes Day news and updates.