Officers John Teachout and Christopher Olson
Oro Valley Police Department
Lieutenants John Teachout and Christopher Olson were traveling north on I-17 when they observed that there was a vehicle on the side of the road with smoke coming out of it. Teachout and Olson pulled over to see what was going on and if they could assist in any way.
After talking with the driver, they found out that, in her panicked state, she forgot her children in the car, strapped in their car seats. Teachout and Olson immediately ran to the car and removed the two children. Shortly after that the vehicle erupted in flames.
Teachout and Olson remained on the scene to assist with scene security and after completing this, gave the woman and her two small children a ride to Cordes Junction to reunite with their family.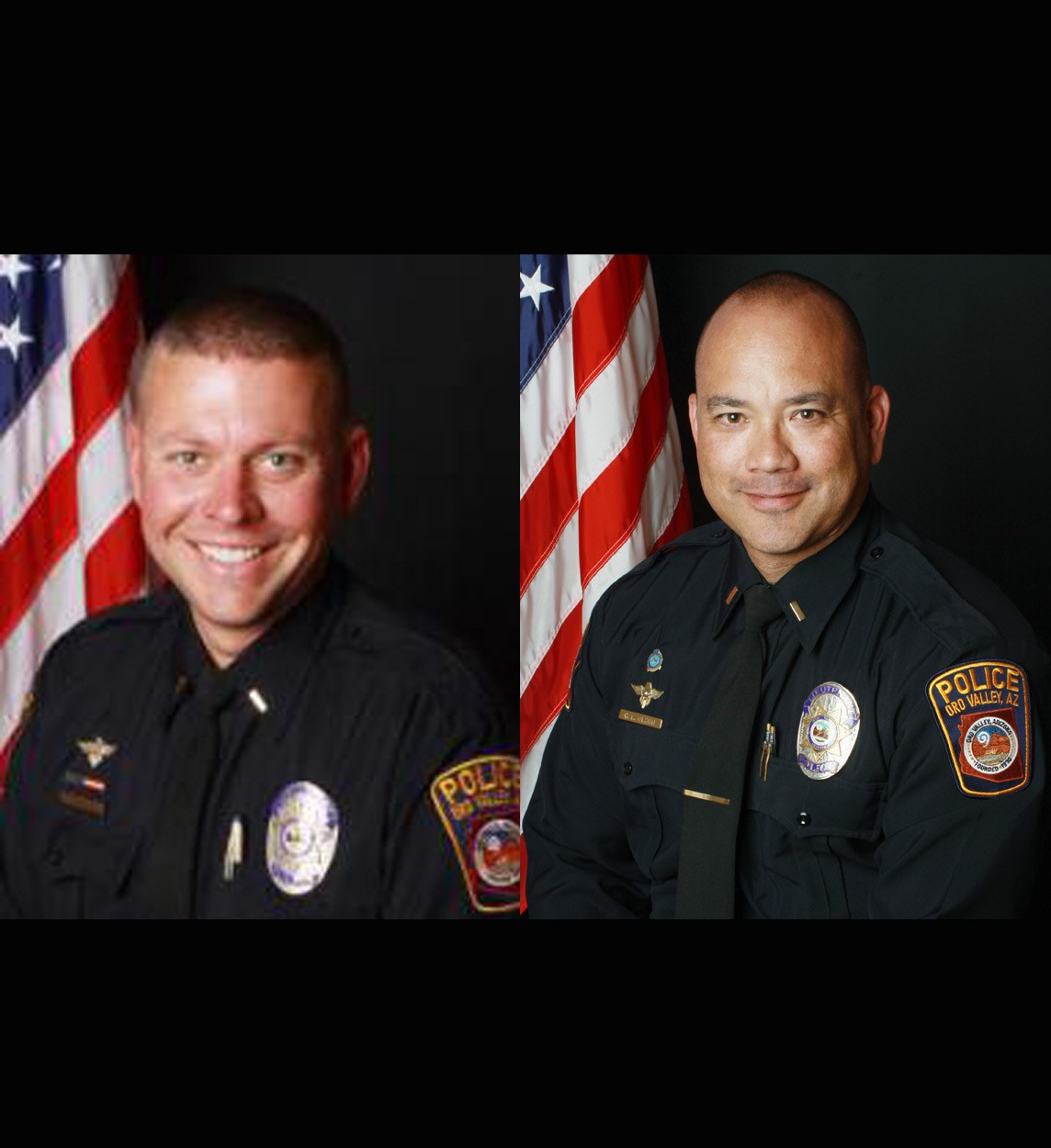 Sign up and receive important
Heroes Day news and updates.