Nominate A Heroes Day Hero
Know a first responder who has performed a specific heroic action beyond the call of duty? Click this link to access the 2020 Heroes Day nomination form.
Attention all 1st Responders! Here is your chance to win big by participating in this year's Heroes Day 2019 Raffle.
Register for a chance to win great prizes by completing the raffle sign up form on this page.


Attend the 2019 Heroes Day Lunch & Raffle on Wednesday, November 6th. Look for the sign up booth and register for a chance to win. Click here for event details >>
We respect your privacy. Any information received will not be shared or sold.
Note* Please only one entry per person. Duplicate entries could render a disqualification.
Our Partners

Click here>> to learn more about the incredible local businesses that have contributed to this great community initiative.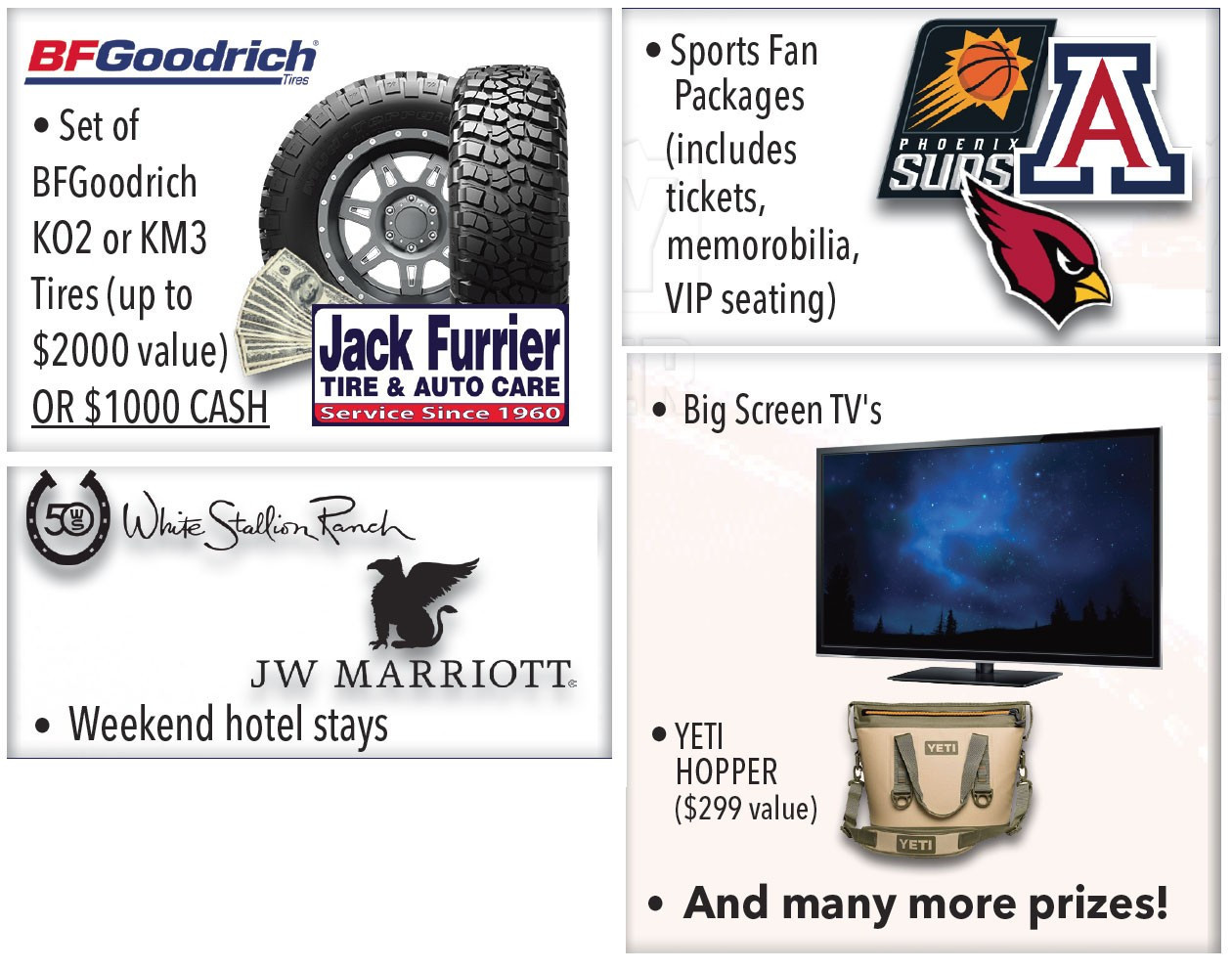 2018 Tire Winner - You Could Be Next!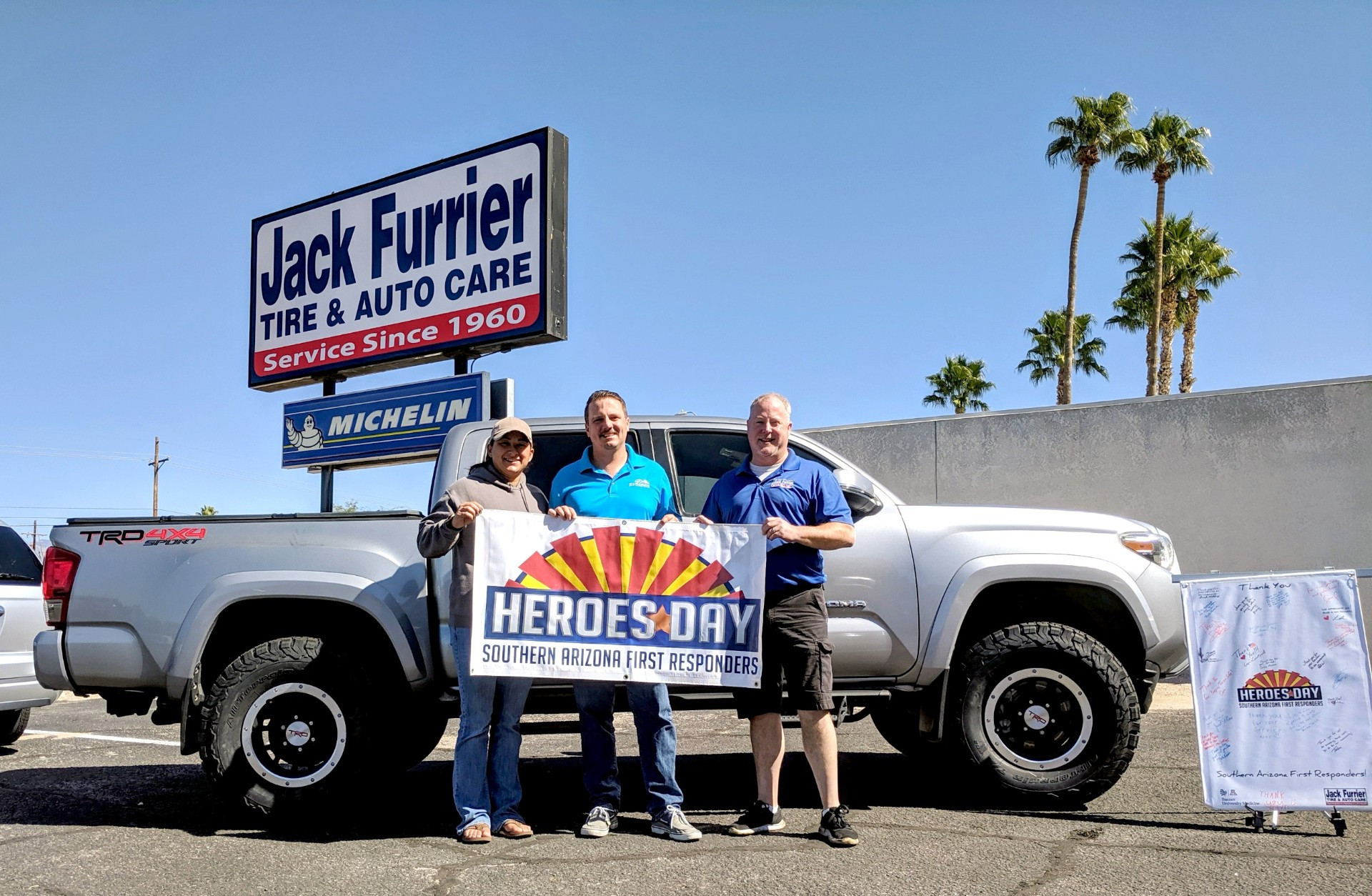 From Left To Right: 2018 Honoree LPO Erika Munoz Tucson Police Department, tire winner Firefighter Benjamin Lair Tucson Fire Department & Jack Furrier Tire & Auto Care tire specialist