Firefighter Jacob Celaya
City of Casa Grande Fire Department
Firefighter Jacob Celaya was enjoying a barbecue at Canyon Lake with his family in late May, when he heard someone screaming for his life and struggling to stay afloat about sixty feet from shore.
Celaya immediately dropped what he was doing and swam out as quickly as he could to save the distressed swimmer. By the time he reached the victim, an 18 year old young man, his body was completely underwater, unconscious and rigid.
Celaya fought to keep the man's head above the surface of the water as he strenuously pulled the young man's body back towards shore. At one point the brutal force of the water had caused the victim to slip from underneath Celaya's grip and Celaya had to rapidly dive to retrieve his body.
Once they had reached solid ground, Celaya screamed for someone to call 9-1-1 and received help from friends of the victim to pull the unconscious man further onto shore.
Jacob Celaya began chest compressions and rescue breathing on the bradycardia and apneic patient. After 45 seconds the victim began coughing intensely and taking shallow breaths on his own.
The Maricopa Sheriff's Office arrived on scene with a Basic Life Support medical jump bag. Celaya administered high flow O2 and accompanied the patient to the onsite medical office to meet the air ambulance. During this time, he was able to obtain vital information from the lethargic patient and give a full report to AirEvac for transport to the hospital.
The patient was transported to Mountain View Medical Center, where he fully recovered and was released after one week, thanks to the help and heroic act of F.F. Celaya.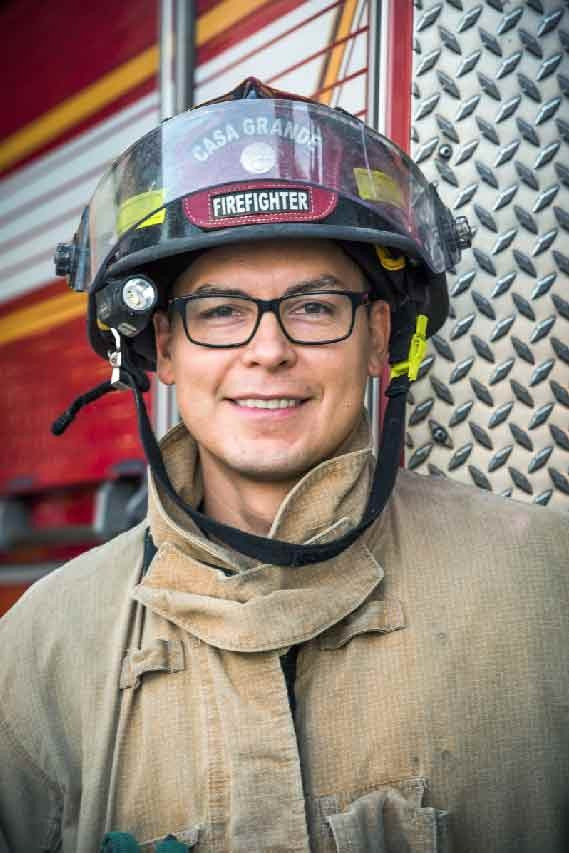 Sign up and receive important
Heroes Day news and updates.